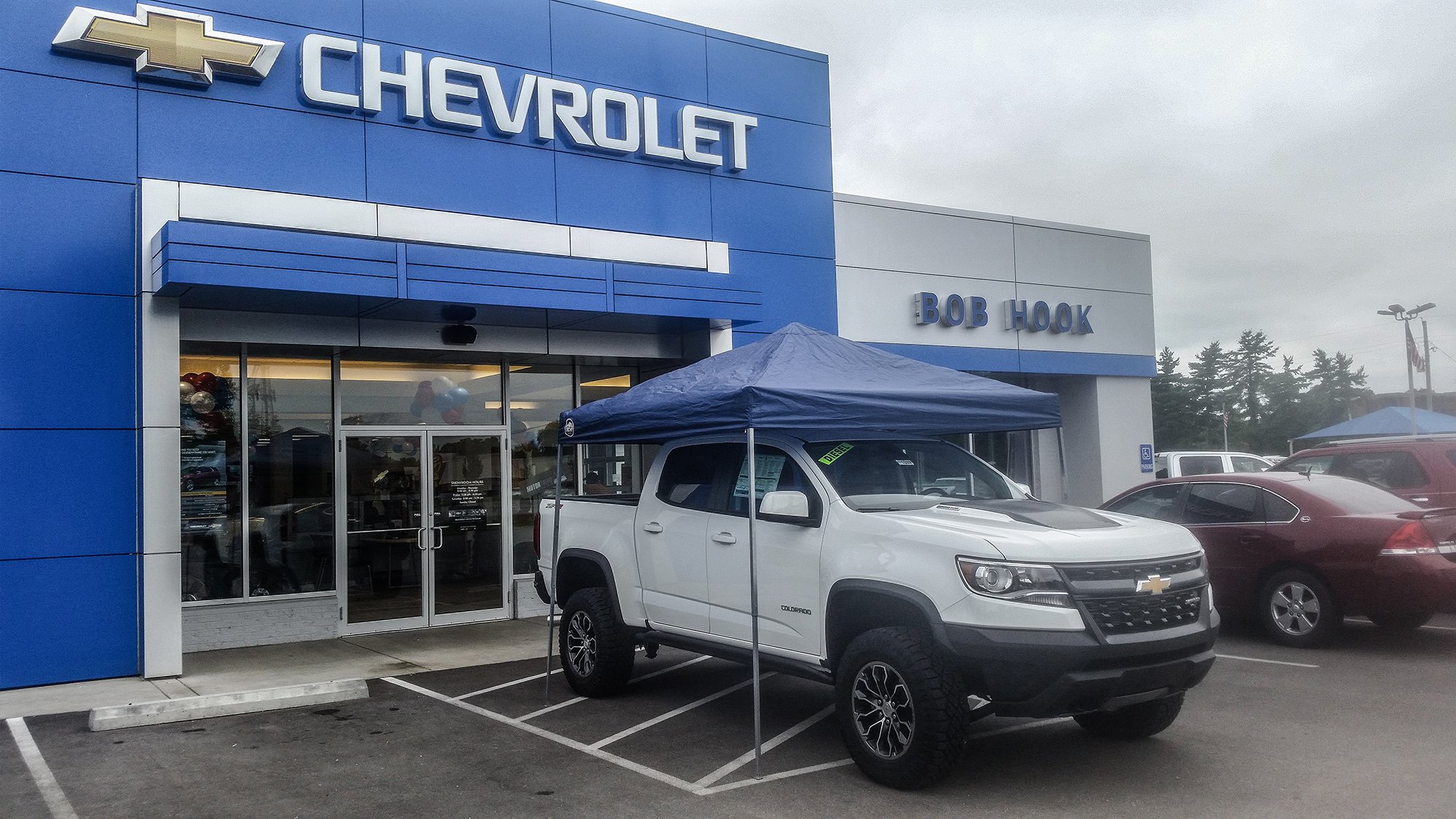 Little Tent, Little Prices!
We think it is odd that many dealers have big tent sales.
Some dealers rent huge tents for their lots. Others pay tens of thousands of dollars to move hundreds of cars to an off-site location and increase their advertising to stratospheric levels. Then they try to convince you that the added tent expense will magically save you money.
Odd.
At Bob Hook Chevrolet we do not subscribe to the "big tent sale" nonsense. In place of a big tent we have no pressure salespeople, money saving transparent no-nonsense deals, and a comfortable, modern showroom (with air conditioning) waiting for you. Isn't that what you'd prefer?
You can expect better from a car dealer and get it at Bob Hook, your "no-nonsense" car dealer!